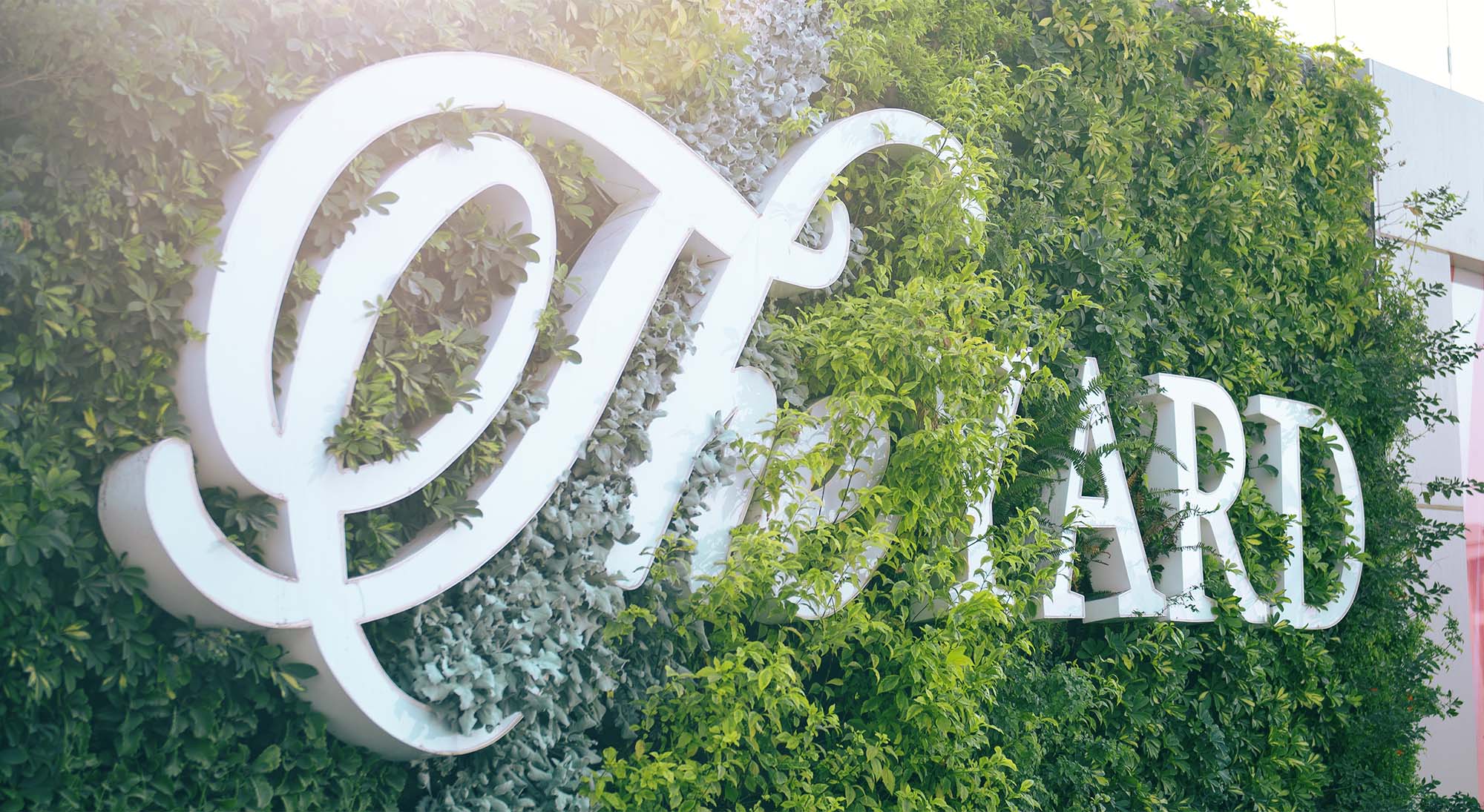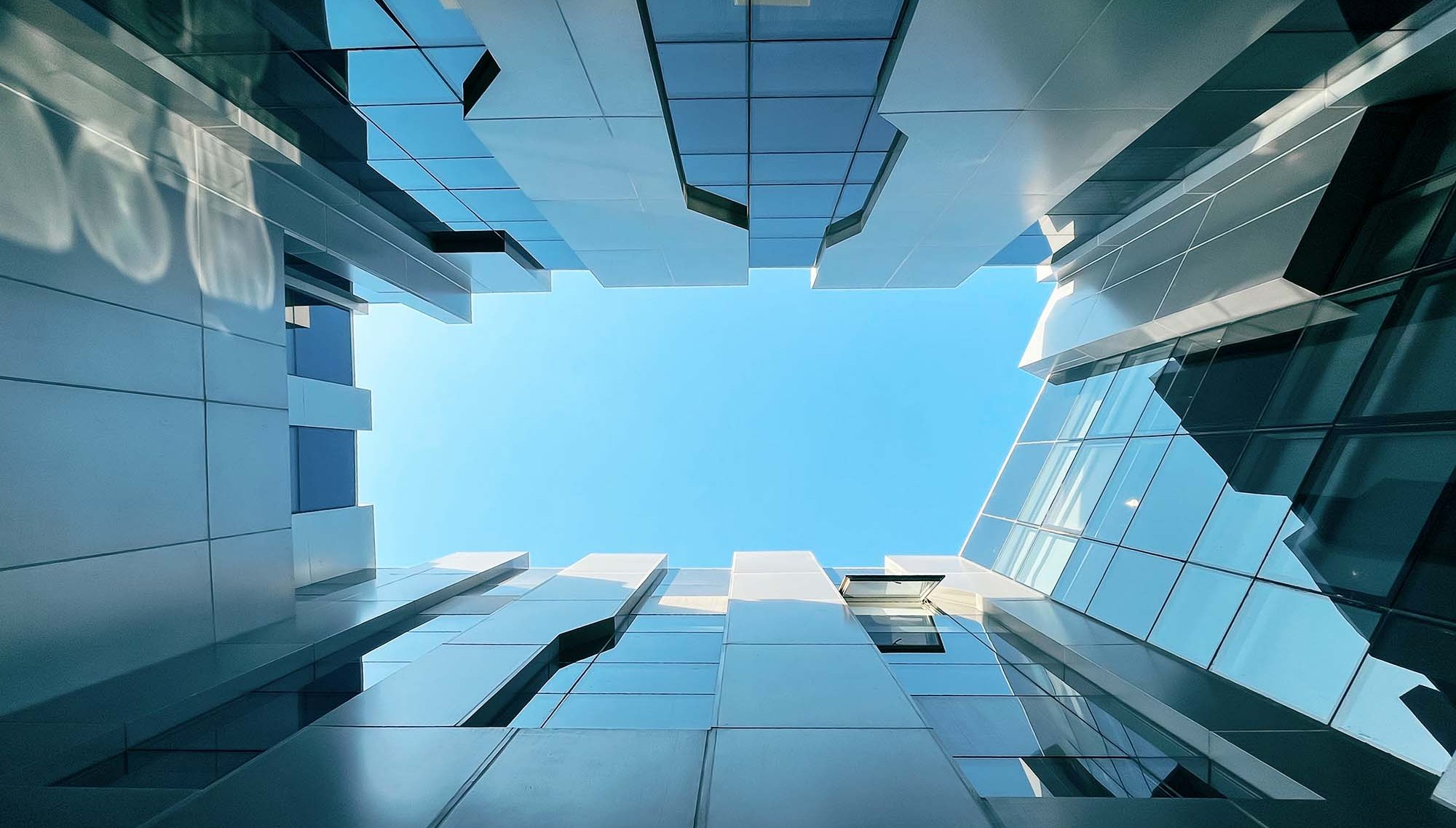 The Merits of

Being Open-Air
The Yard's roof is apparently the sky, its air-purifier is the greenery and the water features are the organic air-conditioner. Given the significant level of greenhouse gas emitted each year globally, and how harmful it is for nature and human health, AlRabat Properties has intended to start the journey of leadership in green building and to develop The Yard as an open-air and shisha-free environment in an act that cuts energy consumption by 70% and reduces harmful emissions by at least 85%.
Materials That

Bond With Nature
The lighting at The Yard is impressive in both ways; how it looks, and how it works. The complex is fully lit by energy-efficient LED lights that have a comparably extended life span, emit the undermost level of heat, and are eye-friendly. One other eco-friendly material that is featured widely at The Yard is the durable and weight-bearing Egyptian granite. The proper usage of eco-friendly materials side by side with natural elements like greens and aquatic features blended The Yard with its surroundings in a naturally beautiful tableau.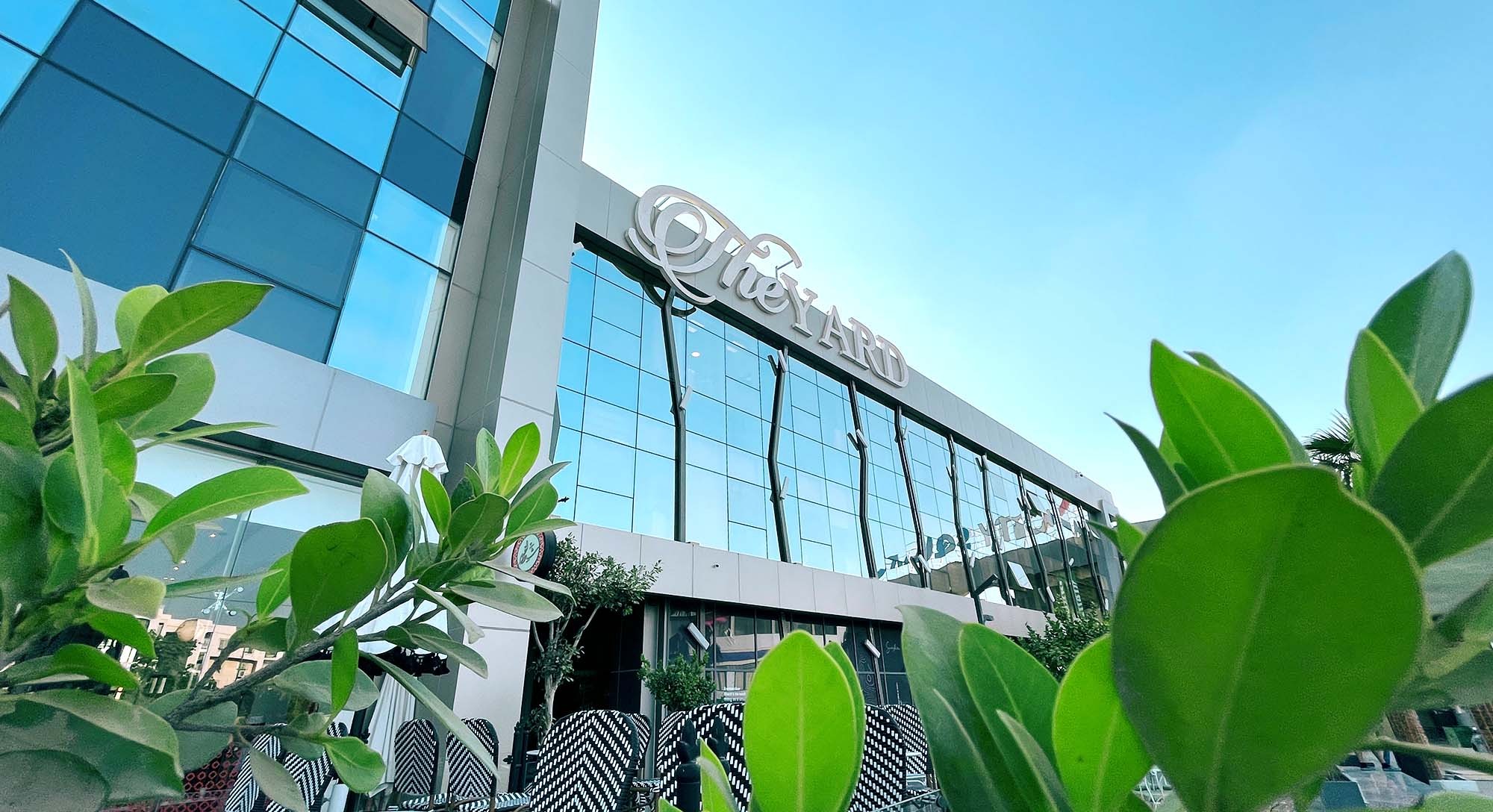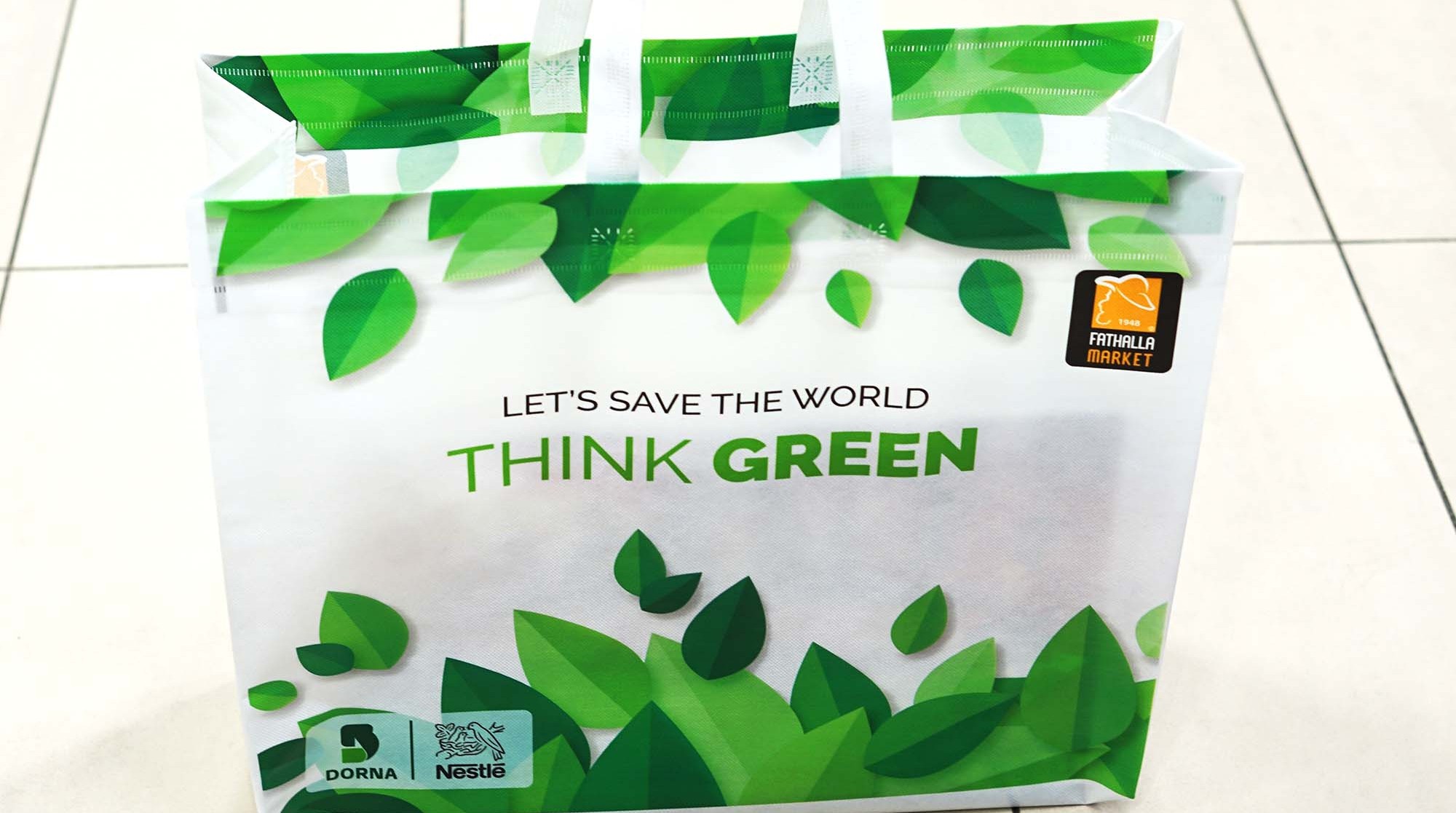 The Practices

Nature Loves
Tenants at The Yard are encouraged and rewarded to domesticate a list of practices focused on boosting the in-venue environmental experience. Retail stores are induced to use recyclable bags and packaging, while restaurants and cafes are motivated to put down single-use tools like drinking straws. Plastic is the material The Yard officials save no effort to eliminate at the venue. Shisha smoking is totally forbidden, all cafes and restaurants are not allowed to serve Shisha, another practice that copes with the spread of respiratory diseases during the last decade which surged upon the emergence of the Covid-19 pandemic.
Qualified for
LEED Certification
LEED stands for Leadership in Energy and Environmental Design, it's a green building global certification developed by U.S. Green Building Council (USGBC) to recognize, honor, and encourage eco-friendly buildings, developers, and architects. The Yard with its environmentally responsible architecture and mindful practices is thought to get LEED-certified by the second quarter of 2023, The Yard's certificate falls under LEED for Neighborhood Development (ND).