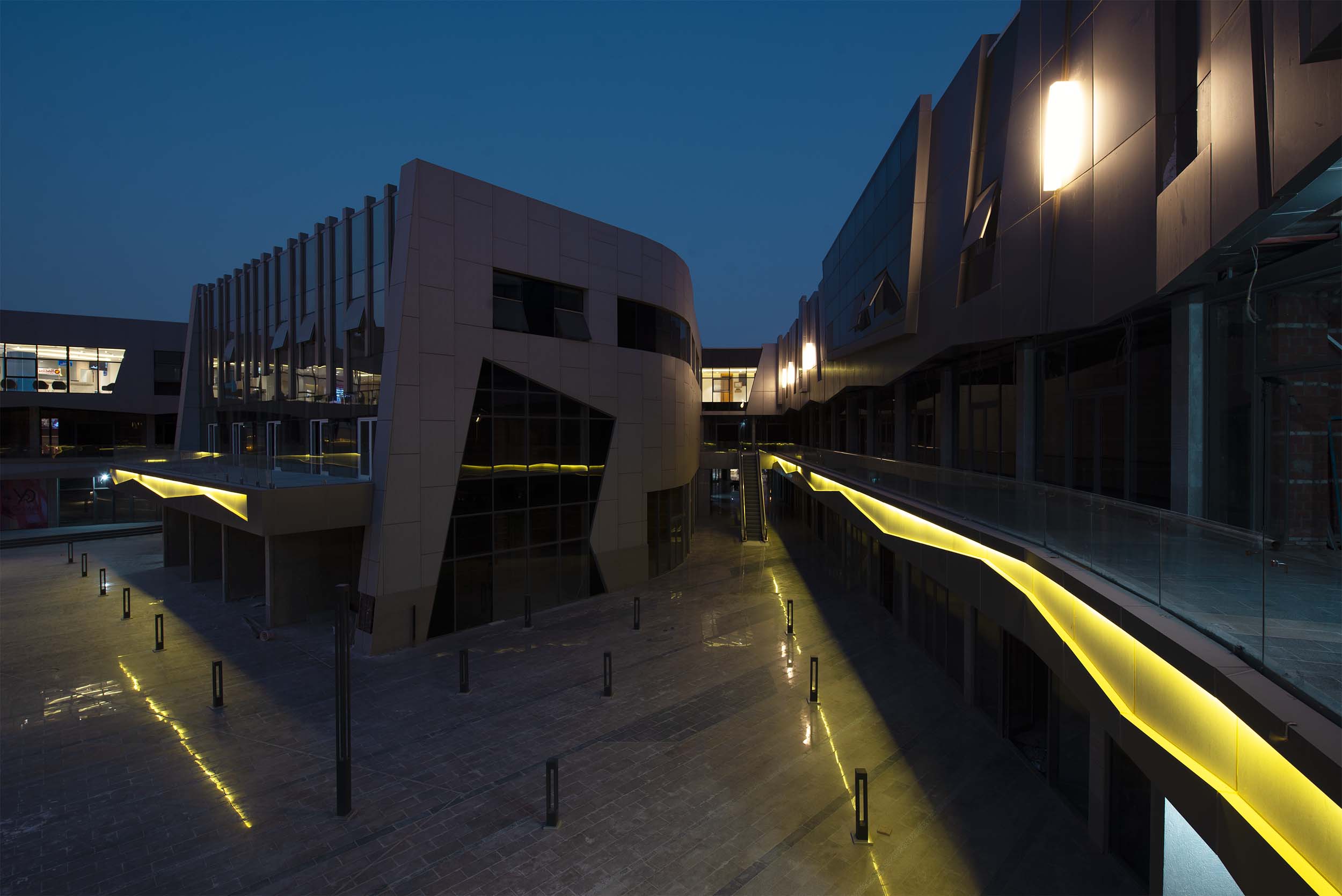 The Yard's designer (Ai Designs) crafted a world-class concept for the entire complex that in no time made it to the shortlist for the future retail projects award according to the nominations of Cityscape Global Awards for Emerging Markets held in Dubai in 2017. As an open-air mall, the designer brilliantly portrayed nature as the dominating element in the design, the final product we see today is a highly recognizable landmark where heavenly water, sky, and atmosphere meet the finest of man-made architecture, the design mimics the shape of trees, reflects the beauty of the vivid city and boosts the feeling of containment through the astonishing atrium centered with an enchanting dancing fountain.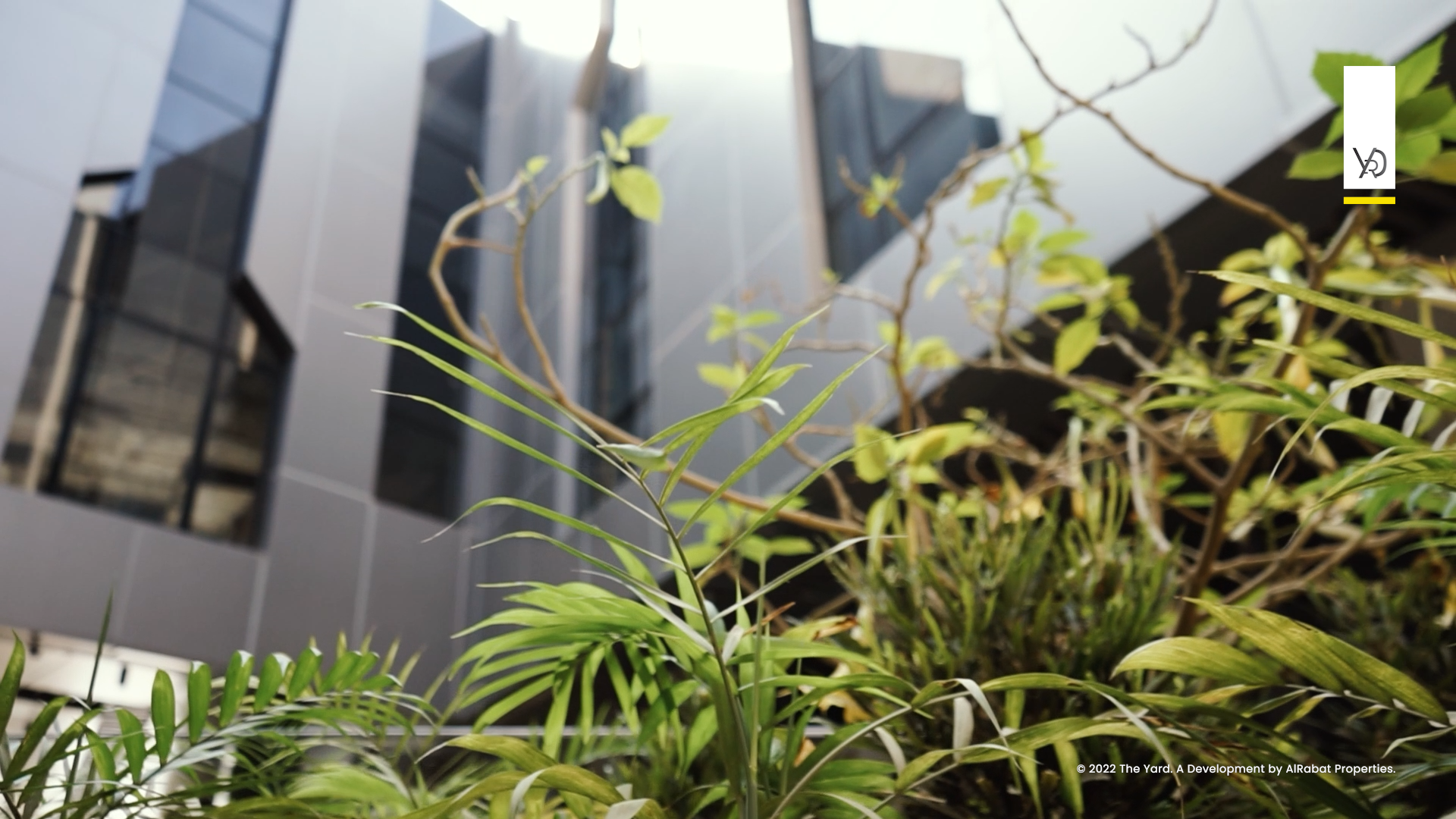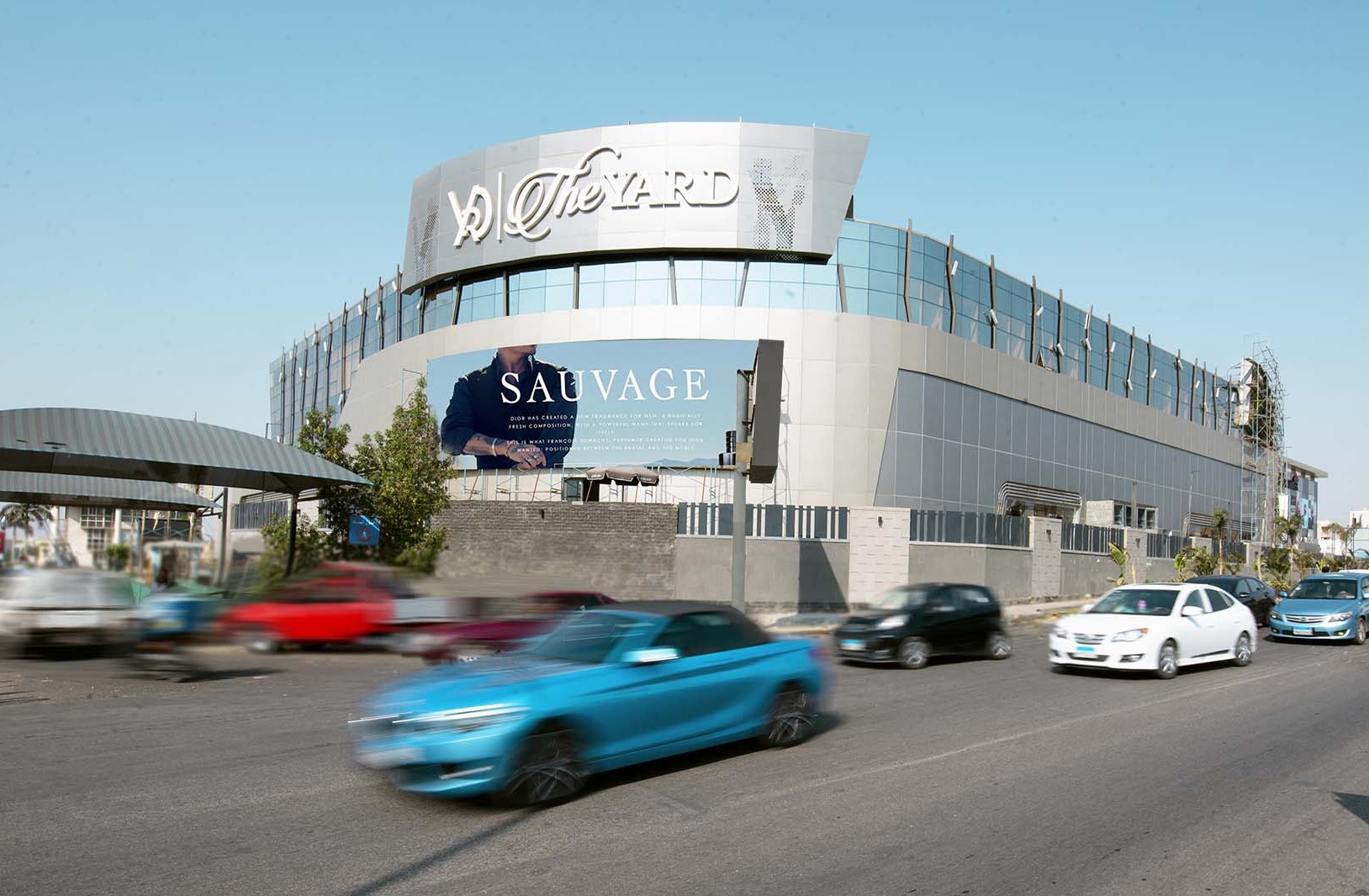 The Yard is ingeniously capable of securing a charming atmosphere at the edge of the busiest gate of one of Egypt most vibrant gated communities (AlRehab City), it's been quite a challenge to smoothen the flow of vehicles and pedestrians into The Yard and separate the retail guests from the medical one, and here the skillful architects of Ai Designs offered a bouquet of solutions including three pedestrian entrances to the complex, one of them is from inside AlRehab while the others are from AlSadat Axis, in addition to an ample parking area designed to host 650 passenger cars without congesting the traffic inside or outside the city.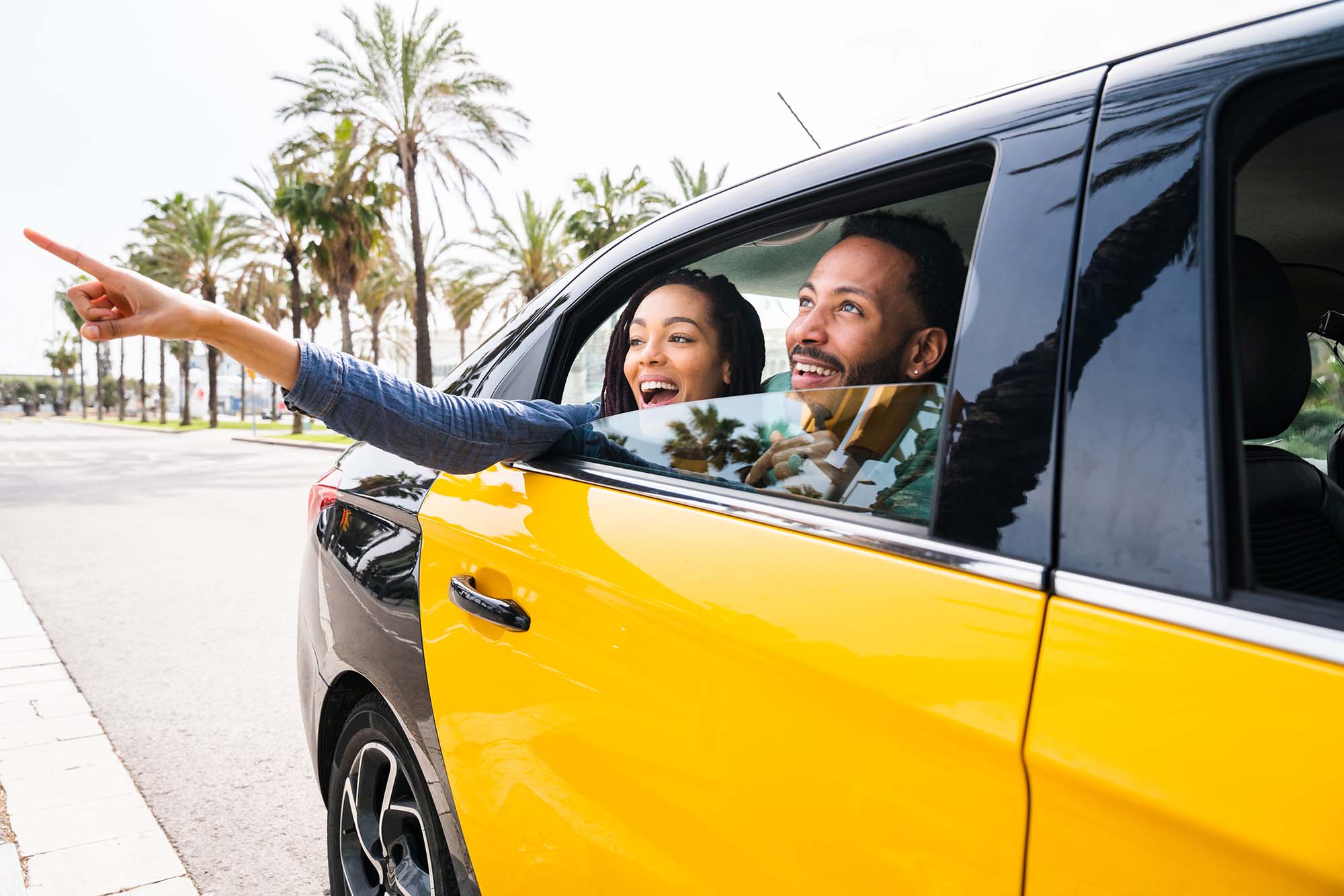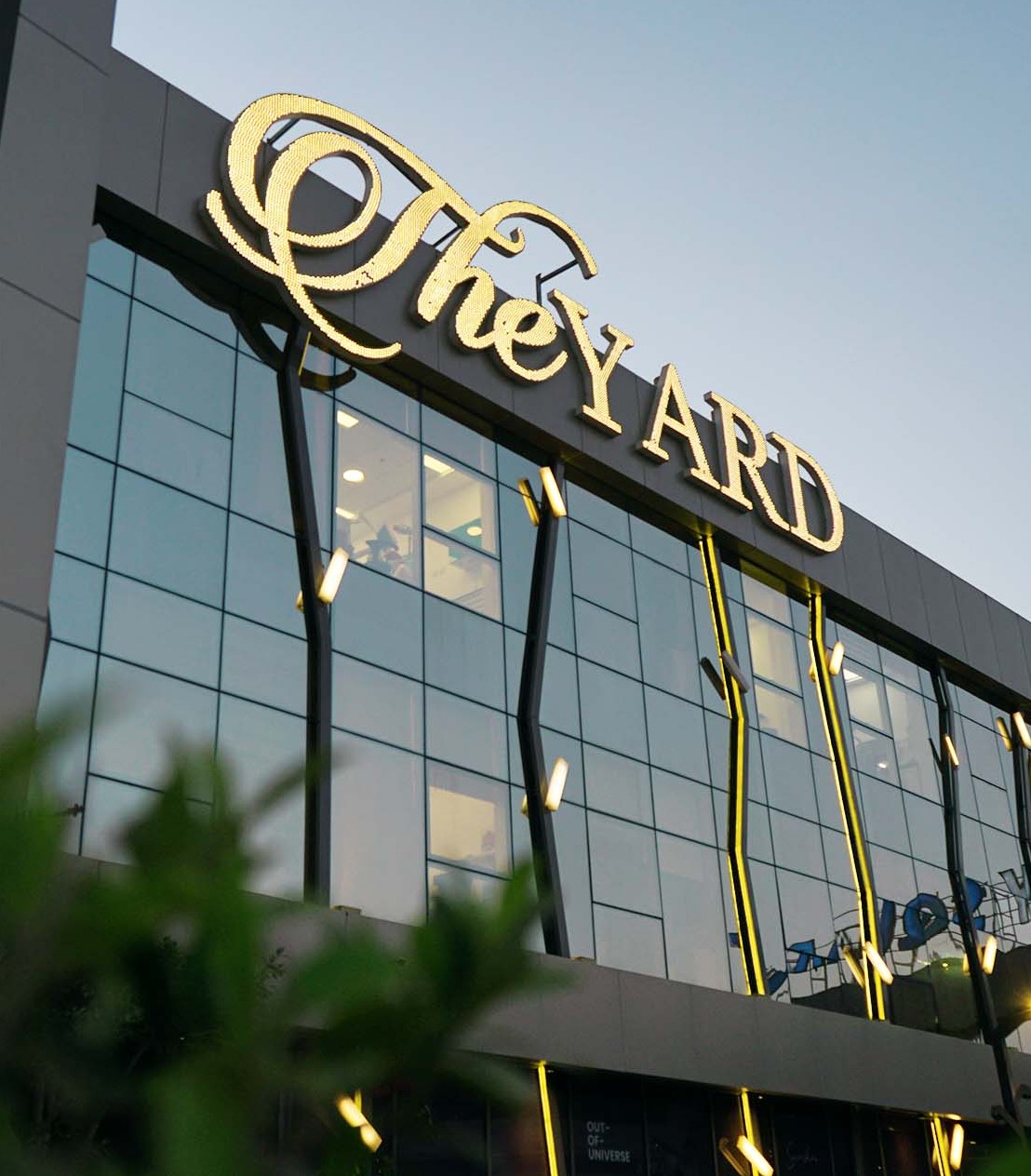 The Yard's glass curtain is wrapped with a fence of jaw-dropping geometric tree abstracts that hold warm-lit acrylic leaves, an exceptional architectural model that distinguishes The Yard with a stunning day & night appeal and positions it as one of the few truly iconic progressive buildings in Egypt.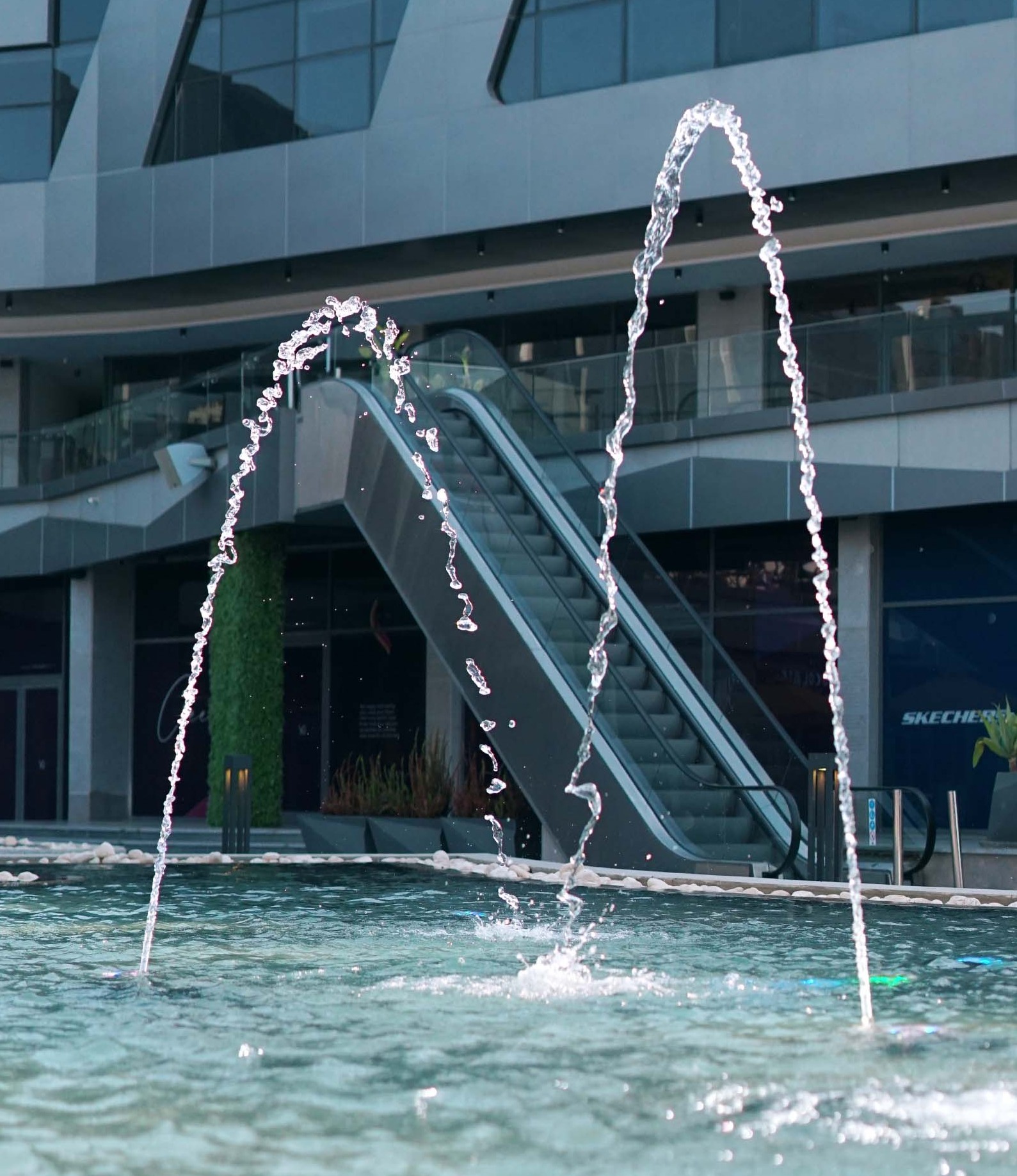 Programmed to vibe happiness; the bragworthy fountain is the first dancing fountain inside AlRehab, the fountain is the centerpiece of The Yard's atrium and is designed to keep the guest enjoying the ever-pleasing sound of water droplets regardless of the route they follow.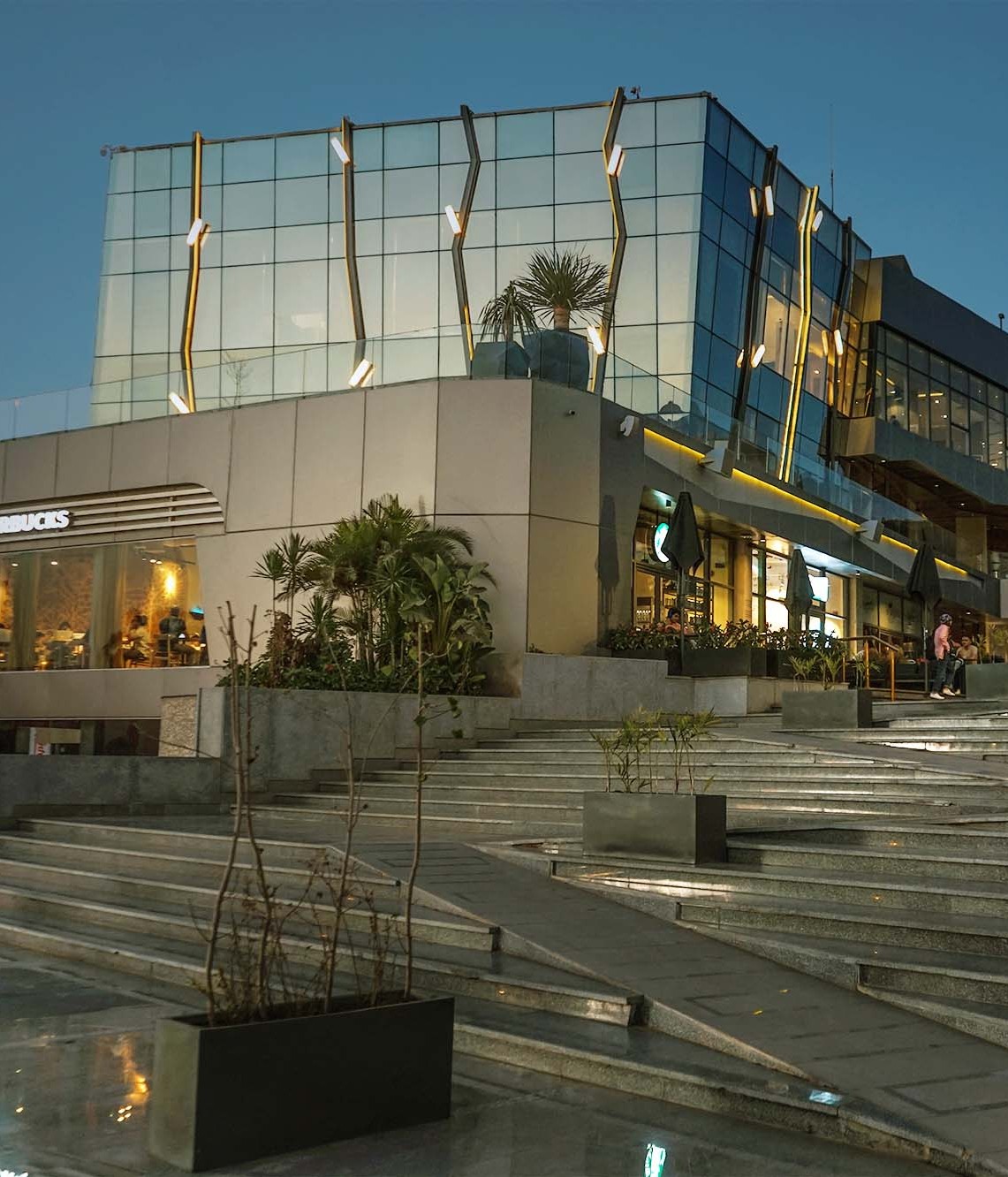 Walking through the sky passage of The Yard while enjoying the catchy storefronts and the enchanting fountain, The Yard guest will eventually reach one of the two terraces overlooking the splendid cityscape, a magnificent spot for a delectable refreshment and a memorable photograph.