Since 1980, AlRabat properties have been crafting full-range services, from East to West, with a sharp eye fixed on the market's demands, in order to provide a suitable and sustainable lifestyle rather than bricks & walls, using the uppermost techniques in planning and implementing any project to guarantee ultimately breathtaking results, with a precise target, elites, holding on tight to the triple Ps; Prosperity, Professionalism, and Prioritizing Communities in all their work.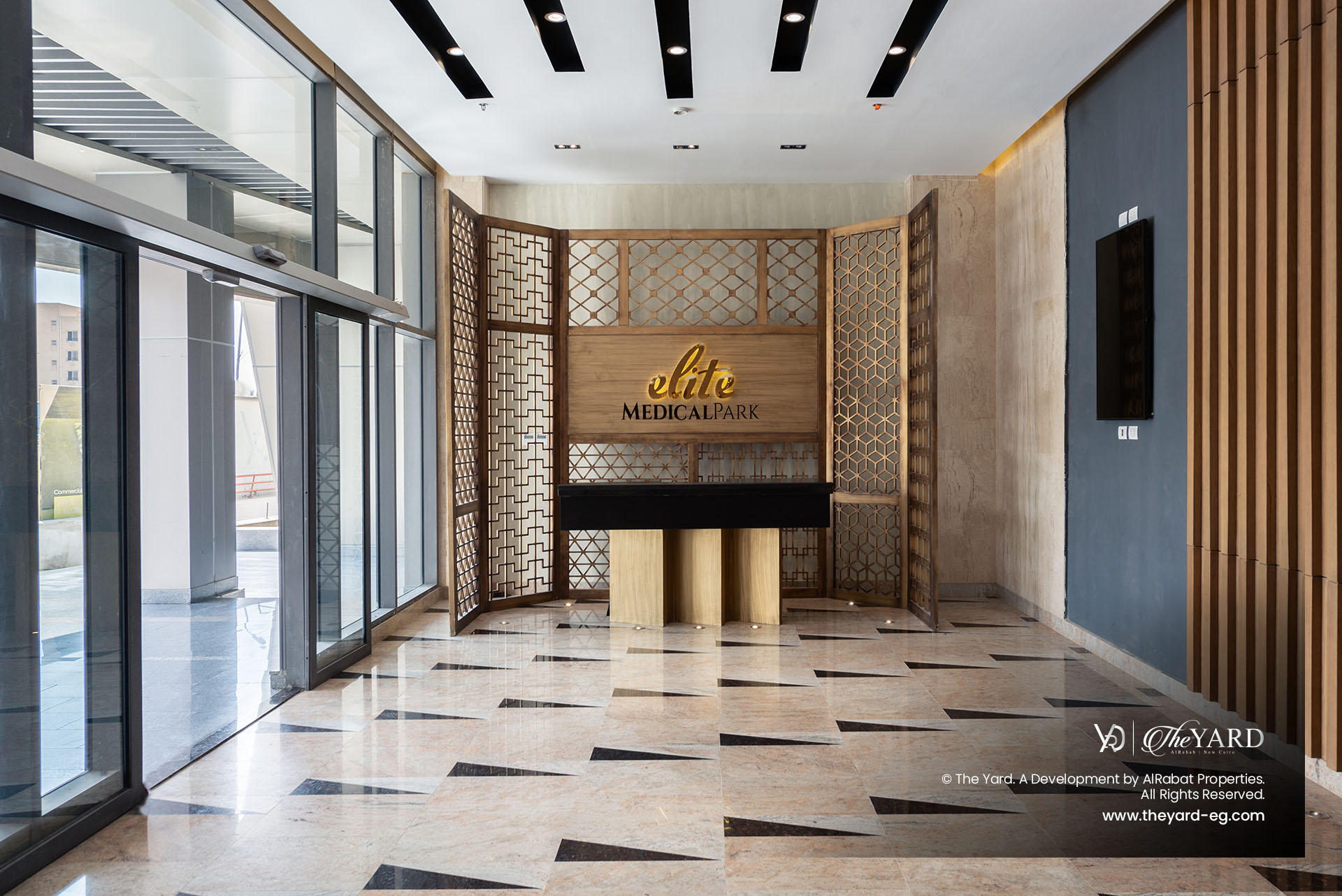 Medical Park Elite — AlRabat's latest medical development — is an immense platform that combines first-rate clinics, medical centers, and complementary businesses with an aim to widen the scope of luxurious healthcare services in Egypt, and is the newest in the series of Medical Park family. Elite is considered to be the most sophisticated and impressive medical complex of them all, it's a shining model in the medical complexes field nationwide.
The intent behind Medical Park Elite was to create a distinct medical complex in an elite spot in New Cairo that's superior in architectural designs, environmental compatibilities, and security. All in the pursuit for it to be the meeting point of all top-notch doctors, leading medical centers, and qualified administrative caliber, so it became the place that embraces many prominent names in the medical field.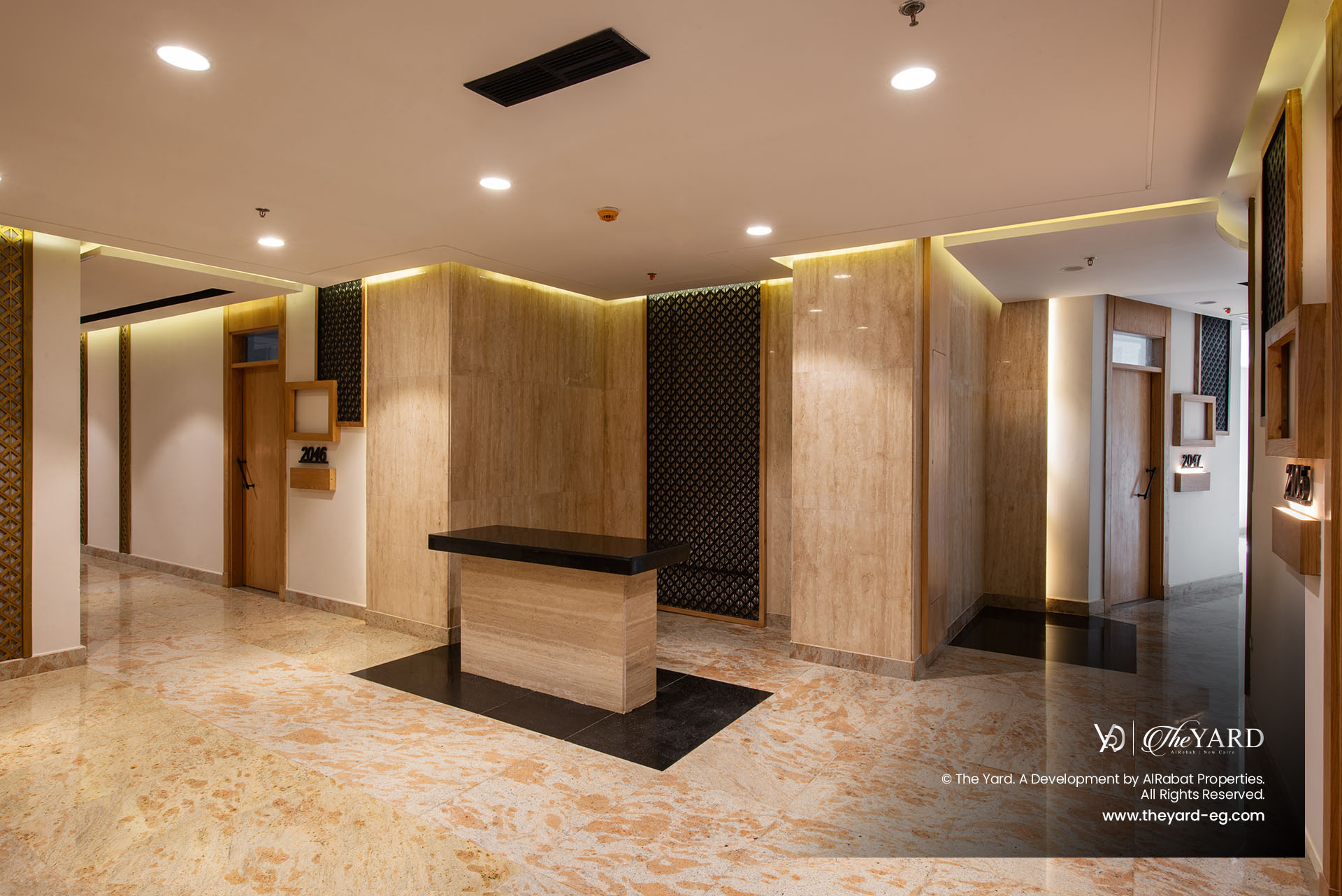 Medical Park Elite serves as The Yard's medical wing with more than 140 units distributed between clinics, medical centers, radiology centers, and laboratories. The Yard's location is tricky, at the intersection between AlSadat Axis of New Cairo and AlRehab City's gate 6, attracting all the nearby residents, in the middle of A-Class compounds, embassies, hotels, and business districts that enables the Medical Park Elite investors to grow their networks fast with huge businesses and first-class clients; it's central with an A+ image, and a remarkable footfall.