Sometime between 1.8 million and 400,000 years ago, one of our brilliant ancestors prepared the first hot meal ever cooked, let's take a minute to salute that genius and imagine how his tribe dealt with that; Did they bring a fork and knife to taste the invention? Or did they just follow their primitive instinct and ate that food greedily? Indeed, my friend, that was the first "Labash" recorded in human history.
Thousand years ahead, a group of food enthusiasts connected spiritually with their roots and decided to give all of us one more opportunity to explore how food should be really eaten keeping aside all modern age constraints, all you need is an open appetite, a group to eat with, little cash in your pocket, and bare hands. Those enthusiasts today own one of the most talked-about restaurant chains in Egypt, Labash!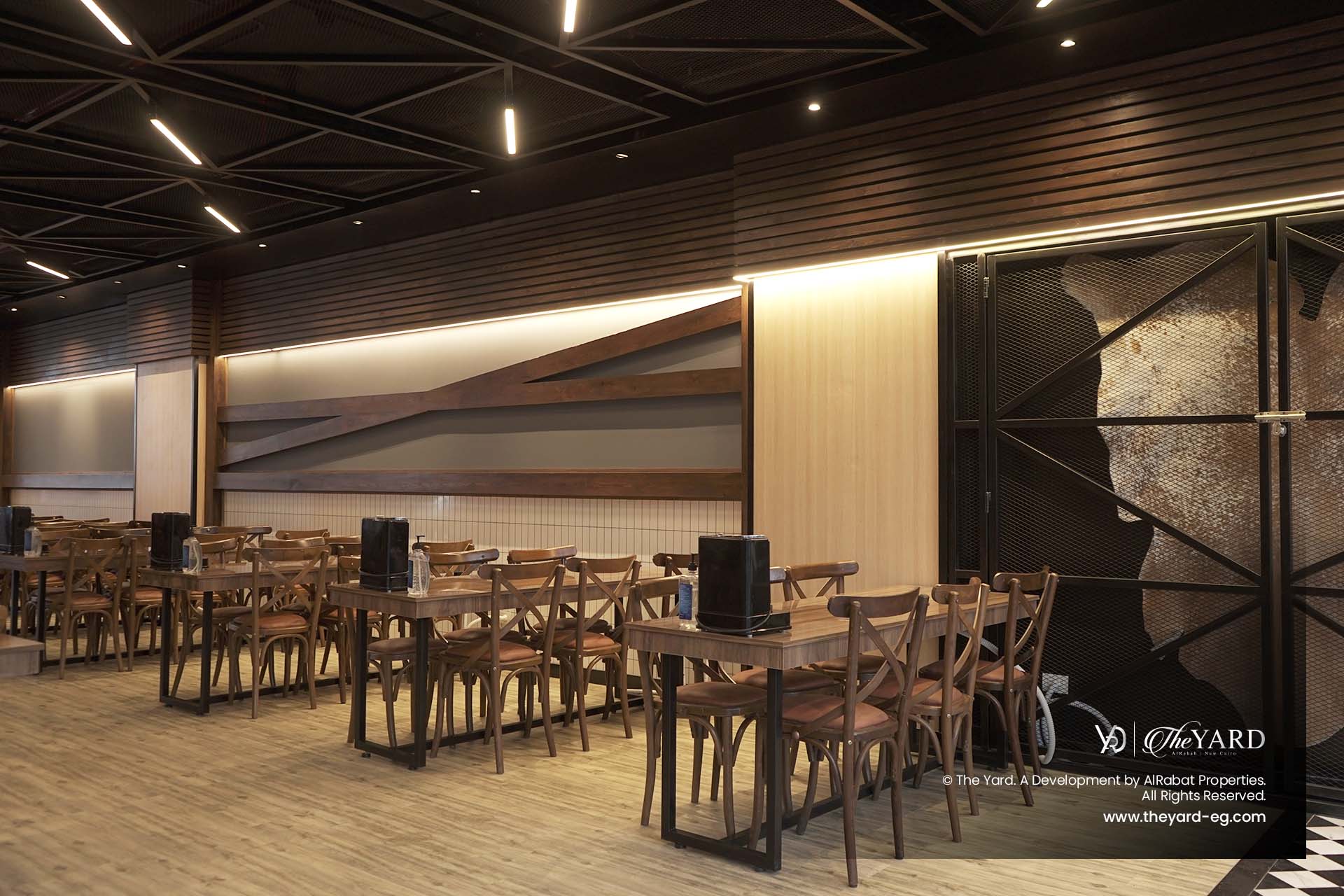 As wild as the name of the restaurant is, the experience is typically the same, drop that sad scene of a lonely person eating slowly in a dark diner, at Labash you're breaking the roles to eat solely, or not to enjoy the playlist that vibes with all the senses of the Egyptian street.
With their basic yet very tempting menu and iconic wooden tables, Labash opened their 8th restaurant in Egypt at The Yard, where it is exactly supposed to be, the restaurant has spacious interior seating options in addition to extra seats overlooking the enchanting fountain side by side with Starbucks and Krispy Kreme, what a place to enjoy Labash's grilled and fried skewers loaded with chicken, beef, and shrimp.
The Yard opens new horizons for Labash with its strategic location on the borders between New Cairo and AlRehab, The Yardians received Labash's opening news with lots of cheerfulness and even got more excitement that Labash is the first opening among a group of restaurant openings coming along this winter.
Gloves on! the skewer is heading to the table.