A fried treat is dominating the city, threatening the world of bakeries with its fluffy texture, crispy glazing coat, and warm sweet yellow glow; so sweet, that played on people's nerves and left them craving for more. Sounds like pure seduction!
Witnesses agreed that there's always a place reserved for the tanned circular piece of heavenly goodness. Little rounds of sugary dough have made a revolution, and bakeries can't compete anymore. It's a battle of its own, created by the "Krispy Kreme Doughnuts".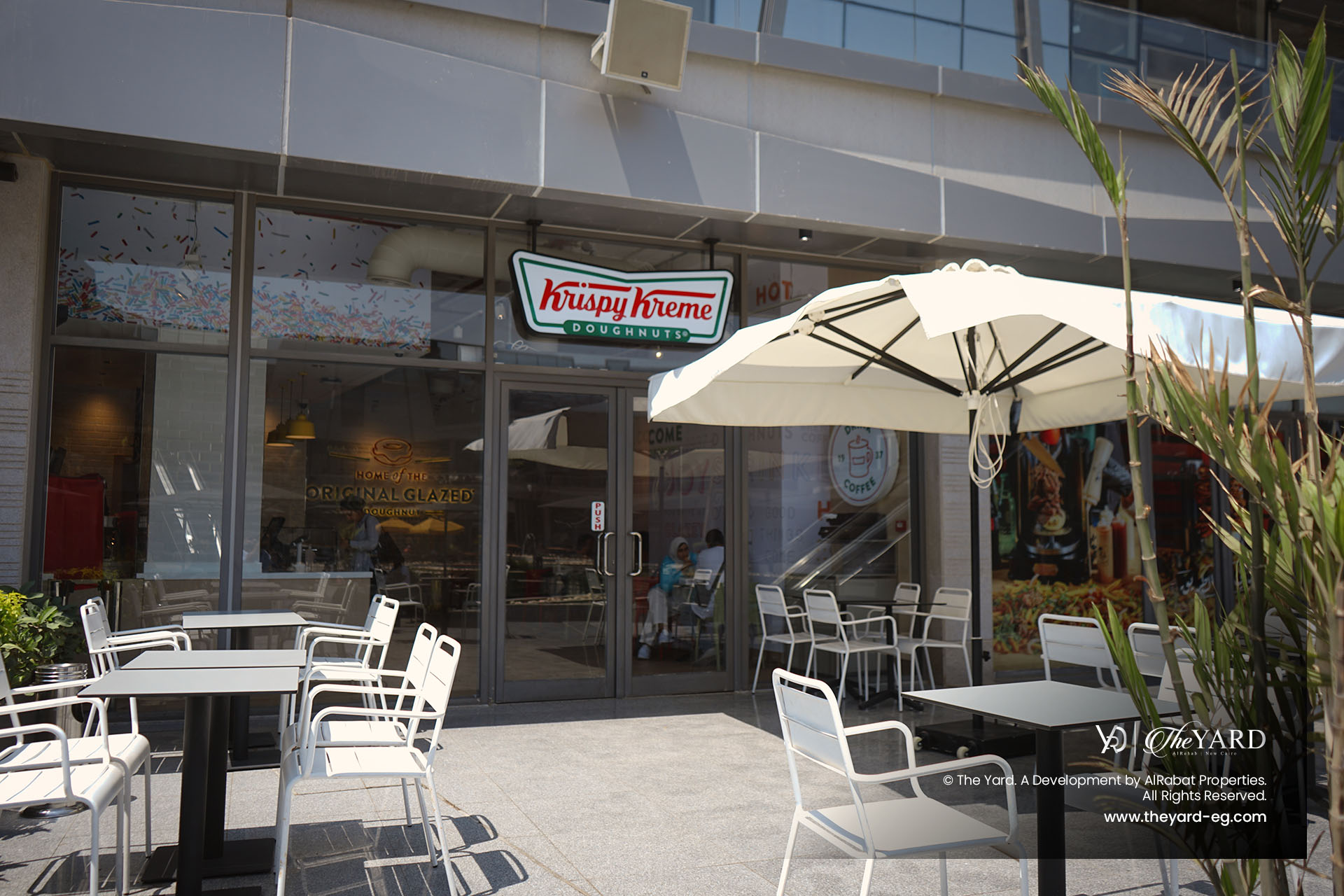 The battle drums went higher when Americana— Krispy Kreme owner — named The Yard as their next destination, Americana had a smart point of view, as the mall is not only New Cairo and AlRehab people's go-to destination, but also attracts visitors from all over East Cairo and neighboring cities.
The Yard covers your needs 360, from shopping and groceries to healthcare facilities and a family entertainment center. Each spot is mindfully set to provide you with a lifetime experience.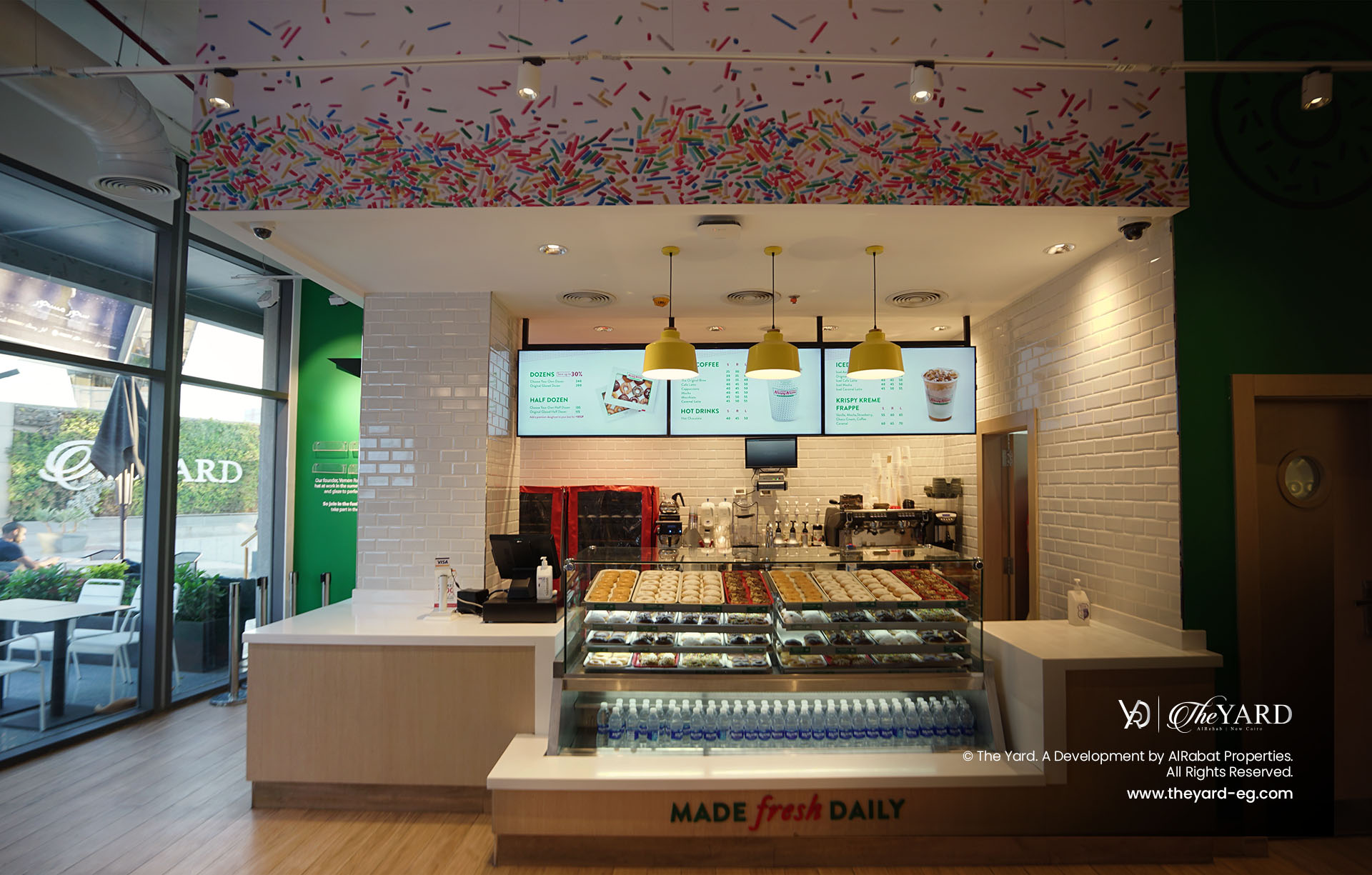 To all the Yardians out there, nobody here cares if it's donuts or doughnuts, Krispy or crispy, Kreme or cream, everybody is living their extra life enjoying the fact that Krispy Kreme is now open at The Yard.
Whether you choose to keep it chill with Krispy Kreme's frozen treats, or kick start your morning with a specially brewed coffee, who knows, maybe your day is just asking for a crispy donut, in all scenarios, The Yard is definitely your nearest destination, located on AlSadat Axis between gates 5 and 6 of AlRehab, in the middle of A-Class compounds, clubs, hotels, and business districts, so no matter where you are coming from, we are super easy to find, and we have doughnuts.